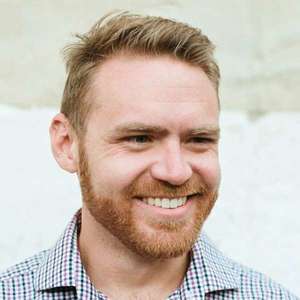 Derrick Reimer
Co-Host of The Art of Product
Derrick Reimer has hosted 163 Episodes.
June 5th, 2017 | 33 mins 14 secs

Updates and pricing strategies highlight today's episode. Ben did yoga this morning, and he is feeling relaxed as he is settling in with his new lifestyle. Next week Ben is closing his first part-time chief revenue officer engagement. Now it's time to come up with a contract and a pricing strategy.

June 1st, 2017 | 35 mins 13 secs

Welcome to the Art of Product podcast. Derrick is rocking his "I ♥ yoga" shirt because he started practicing yoga at a studio down the street. He also gives us an update on new changes and features at Drip. Derrick was inspired by Ben's newsletter and decided to work on his own newsletter, which gave him a great opportunity to use his own product.

Ben is discovering that unemployment is a roller coaster. His stress level has been about 5X his normal baseline stress level. He started working at the co-working space and attending mixer events. He is emailing people on his list and sharing his ideas to get feedback for possible products for him to work on. Ben has been reflecting on how people and relationships make him shine and is considering finding a co-founder for his product.

June 1st, 2017 | 33 mins 34 secs

Welcome to the Art of Product podcast. This is episode 1, and just the beginning of the journey. This is a show with Ben Orenstein formerly from thoughtbot and Drip co-founder Derrick Reimer. Ben recently quit his job at thoughtbot, and is now focusing on what he is going to do next. Stay tuned. This is going to be a fun journey.